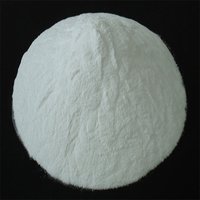 Tagrisso Tablet
Price And Quantity
Product Specifications
Specific Drug

Osimertinib
As directed by Oncologist
Product Description
Tagrisso
Contain : Osimertinib 80mg
Company: Astra Zeneca.
Pack : 1*10 Tab
  Tagrisso of Astrazeneca contain Osimertinib 80mg. Osimertinib is a medication used to treat non-small-cell lung carcinomas with a specific mutation. It is a third-generation epidermal growth factor receptor tyrosine kinase inhibitor.
Â
   Tagrisso is a targeted Therapy indicated for the EGFR+ metastatic non -small cell lung cancer.
   Tagrisso should be taken once a daily untill disease progression of inaceeptable Toxicity.
  Tagrisso should be takne on the prescription of medical oncologist only.Â

   Km Healthcare is supplie of Tagrisso on the medical oncologist presription only.
 Â

  Â

Contact Us
6, Thirthraj B, Opp. Vs Hospital, Madalpur, Ellisbridge, Ahmedabad, Gujarat, 380006, India
Phone :+918068343377